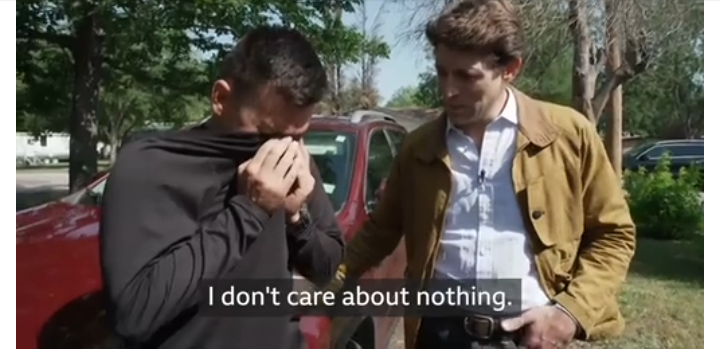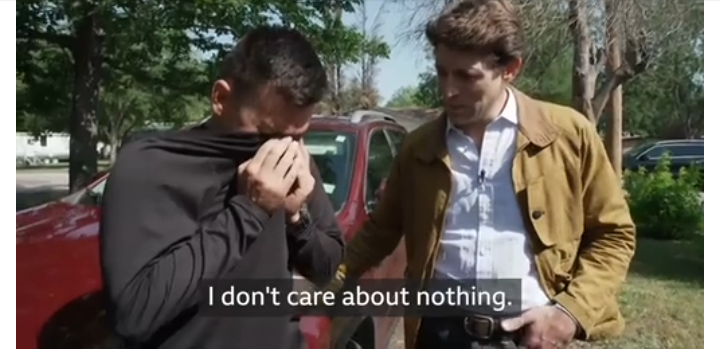 A gunman who attacked a primary school in Texas on Tuesday was able to enter the building unobstructed, police say.
Texas Ranger Victor Escalon said no armed guard challenged the teenage attacker and it is unclear if the school door was even locked.
Mr Escalon defended the police response amid mounting criticism of an apparent delay in confronting the gunman.
Reports quoted witnesses saying police were hesitant to confront the killer inside Uvalde's Robb Elementary School.
Mr Escalon said at Thursday's press conference that initial reports the gunman had shot a guard were incorrect.
He said officers entered the school four minutes after the gunman.
"They [didn't] make entry immediately because of the gunfire they were receiving," Mr Escalon told reporters.
But an hour lapsed before the gunman was killed in a shootout after US Border Patrol tactical teams arrived.
The attacker shot dead 19 students and two teachers, and injured at least 17 more people.
Videos have emerged of police being urged by onlookers and family remembers to storm the building immediately.
A father whose daughter died in the attack told the Associated Press news agency he had considered running into the school with bystanders out of frustration with the alleged police inaction.
Mr Escalon – a Texas Ranger and spokesman for the Texas Department of Public Safety – said that during the time officers were outside the school they were calling in reinforcements and "also evacuating students, teachers".
"An hour later US Border Patrol tactical teams arrive, they make entry and shoot and kill the suspect," he added. "Immediately… it turns into a rescue operation."
After crashing his truck into a ditch near the school, the gunman emerged and began firing at two people across the street.
He then jumped a fence and began firing "multiple, numerous rounds" at the building, Mr Escalon said.
As he approached the entrance to the school he "was not confronted by anybody", the ranger said.
According to Uvalde County Independent School District Officers protocol, campuses are required to have staff "who patrol door entrances, parking lots and perimeters". Teachers are told to keep doors locked at all times.
"We will find out as much as we can why it was unlocked," Mr Escalon said. "Or maybe it was locked. But right now, it appears it was unlocked."
Texas Congressman Joaquin Castro has written to the director of the FBI to ask that agents investigate the law enforcement response to the attack as it was unfolding.
"Onlookers allege that parents unsuccessfully urged law enforcement to enter the building during this time and confront the shooter," Mr Joaquin said in a statement, noting the "conflicting accounts" offered by police and witnesses.
President Joe Biden and the US first lady will visit Uvalde on Sunday, the White House announced.
Across the country, students from primary to high school staged class walk-outs to protest against gun violence in schools on Thursday. The leaders of the country's two largest teacher unions are also planning to travel to Houston, Texas, this weekend to demonstrate outside an annual conference of the National Rifle Association, a pro-gun lobby group.
A father has told the BBC how his two terrified children hid as the massacre unfolded inside Robb Elementary.
"My son ran up to me and said he didn't think he was going to make it out – that he didn't think he was going to see me or his mother again," Jesse Jimenez said. "My daughter was lost, she didn't know what was going on, she didn't know if it was a drill or if it was real."
On Thursday, the husband of one of the two teachers killed in the attack died from a heart attack.
Joe Garcia "passed away due to grief" two days after his wife of 24 years, Irma Garcia, family members said.
Source: BBC News