The minority caucus of the Senate on Wednesday gave President Muhammadu Buhari six weeks to address security challenges bedeviling the country or face impeachment.
The members of the minority parties which stormed out of the plenary said they were angered by the fact that the President of the Senate, Ahmed Lawan refused to disclose the resolution reached while they met behind closed doors.
Aduda who disclosed this while addressing the Press on the impeachment threat and what gave rise to their walk-out, Senate Minority Leader, Senator Philip Tanimu Aduda said over the last two years the Senate has given the executive all it's demands to curb the insecurity.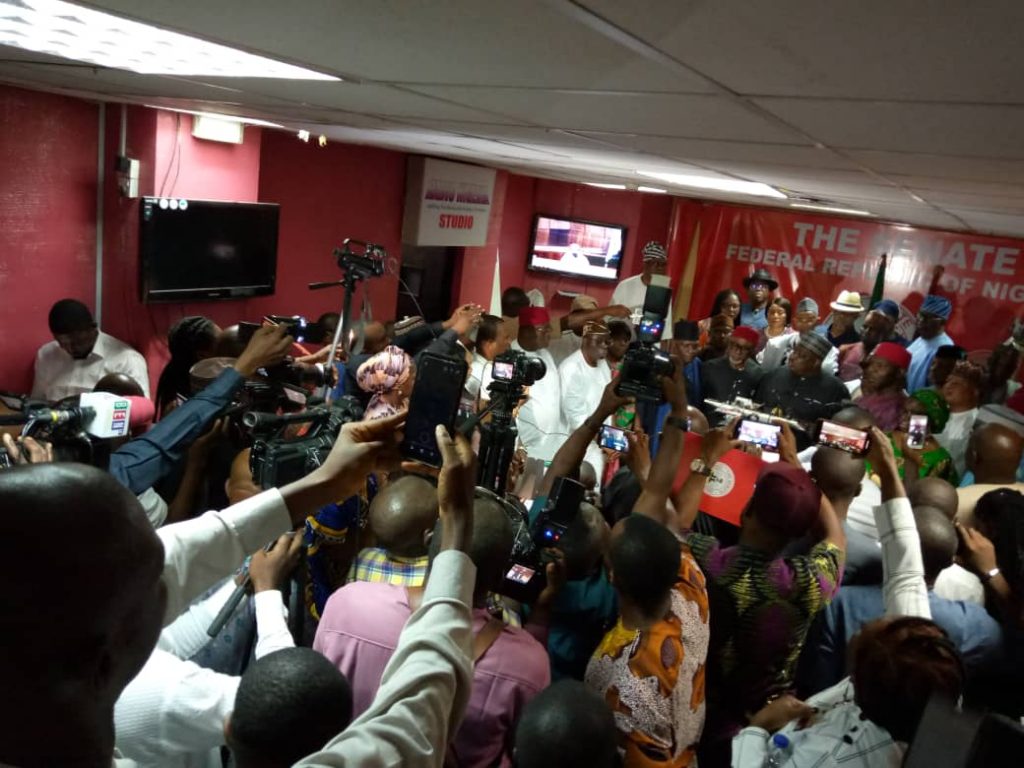 He said that insecurity in the country has reached it's crescendo and even Abuja – the seat of power is not safe.
Aduda said that the level of insecurity in the country was the nucleus of their discussion held behind closed doors but that they were surprised that the Senate President failed to read the riot act at the plenary as was agreed.
Senator Aduda who spoke on behalf of other members said that the impeachment process of President Buhari will commence after six weeks if he fails to tackle and arrest the unprecedented insecurity situation in the country head on.
The senate caucus members who were chanting "All we are saying, Buhari must go" protest song have gone into closed doors meeting.