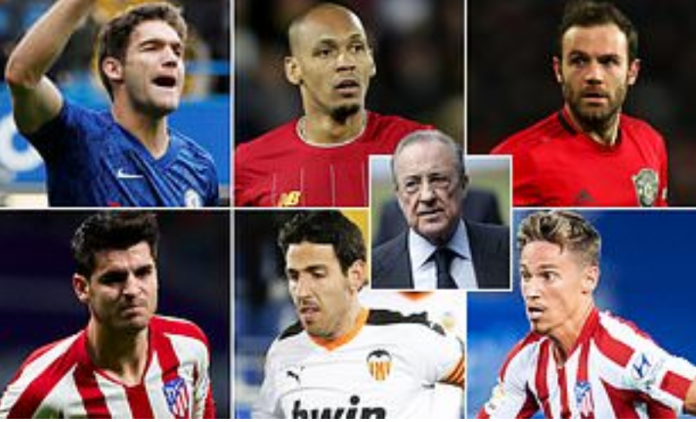 PETE JENSON: Forget 'La Masia', Real Madrid's youth factory 'La Fabrica' is now powering Europe's top divisions… and with coronavirus hitting finances hard, these are the academy stars set to get big chances at the Bernabeu
They call Real Madrid's youth system 'La Fabrica' (the factory) and the production line has never been so productive.
While Barcelona's 'La Masia' academy, which produced the unrivalled group of Lionel Messi, Xavi, Andres Iniesta, Cesc Fabregas and Gerard Pique, is heralded the world over, Real's own youth set-up is arguably now more successful.
Diario AS counted 41 players in Europe's top divisions who have come from the Valdebebas academy. That figure includes Chelsea's Marcos Alonso, Manchester United's Juan Mata, Liverpool's Fabinho, Aston Villa's Jota and Watford's Kiko Femenia.
There are also 42 ex-Madrid youth-system players playing in Spain. That means around eight per cent of the league's player population has passed through the gates of the huge Valdebebas complex just a drop-kick from Madrid's main airport.
Source: Daily Mail