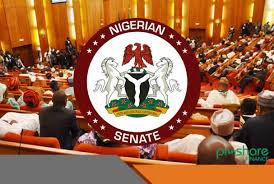 By Clement Nwabuko
As Nigeria joins the rest of the world to mark the Air Accidents Victims' Day, the Chairman of the House of Representatives Committee on Aviation, Honourable Nnolim Nnaji on Sunday joined other members of the Aviation Community in empathising with the families of air accident victims in the country.
Statistics released by Air Accident Investigation Bureau, (AIB) to mark the International Day for air crash victims and their families as recommended by the International Civil Aviation Organization, (AIB)showed that Nigeria lost about 2,036 lives to air crashes from 1969 to date.
Honourable Nnaji said, " My heart goes for the families of the victims and l want to assure them that those our loved ones did not die in vain as aviation sector has made significant improvements in securing our airspace with modern facilities to minimize air accidents.
Honourable Nnaji further assured that, " as the legislature, we will continue to do our best in strengthening the various agencies of the aviation sector through legislation and appropriations of funds to give our people a deserving air transport sector".
The Aviation Committee Chairman also observed that the recently passed Bill for the establishment of National Safety Investigation Board when signed into Act would give birth to family assistant unit which would provide counselling and other relevant supports to the families of accident victims.
Honourable Nnaji further stressed that by the commemoration, "we are reminded of what we must do and what we will continue to do to minimize air accidents and make our skies safer.
"I do hope that the next year's remembrance will be more elaborate and more inclusive because it is an important event that calls for sober reflections from the airlines, service providers, the regulator and even the passengers as well as the equipment manufacturers ".