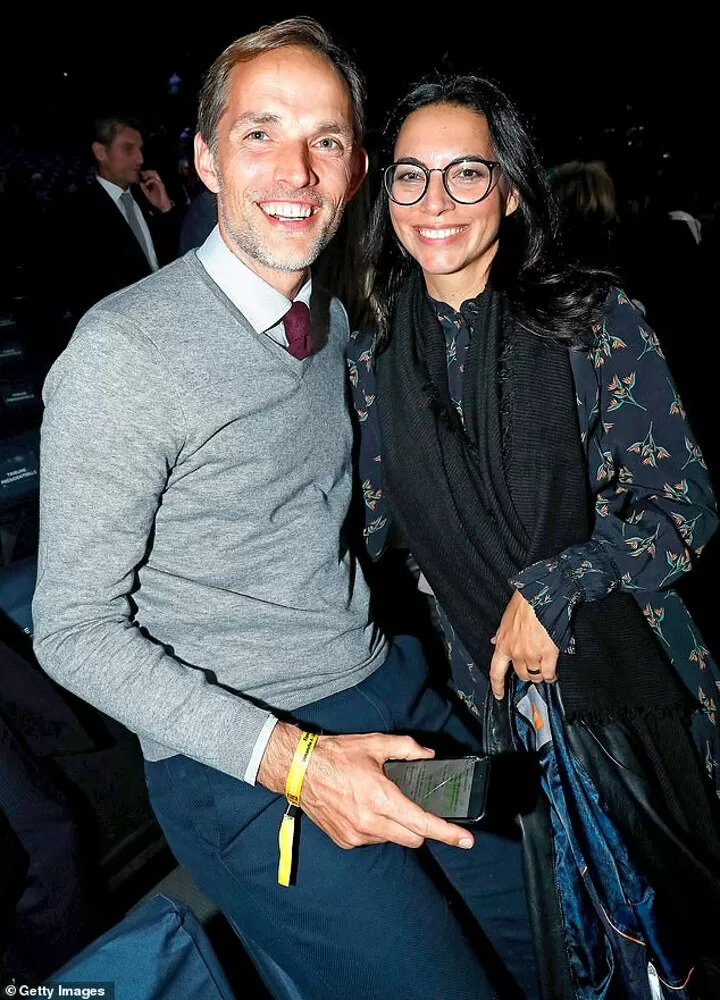 Chelsea manager, Thomas Tuchel'and his wife, Sissi, have parted ways after 13 years of marriage.
Tuchel and Sissi married in 2009 when he was living and working in his native Germany.
Sissi worked as a journalist in Germany but is said to have given up her job to raise her and her husband's two daughters.
The whole family moved to France after former Mainz and Dortmund boss Tuchel took over at Paris Saint-Germain in 2018.
They then relocated to the UK in August, seven months after Tuchel had become Chelsea manager.
Two months earlier Tuchel, his wife and their two children were all pictured together on the pitch at the Estadio do Dragao in Portugal after Chelsea won the UEFA Champions League final against Manchester City.
Daily Mail reported that Sissi who gave up her job as a journalist at the German newspaper Süddeutsche Zeitung to bring up their family started the divorce proceedings last week.
Meanwhile,Tuchel has vowed to stick with the c despite The Blues' inability to sell tickets for games, sign players or give new contracts to existing players, due to the sanctions placed on Abramovich.