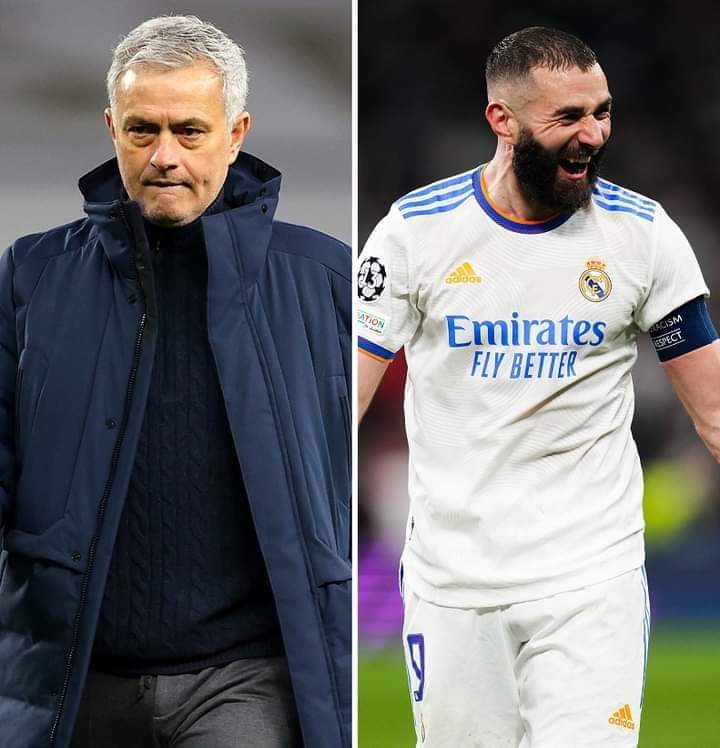 Roma coach José Mourinho has poured encomium on Real Madrid striker Karim Benzema following his unselfish way of playing football.

Mourinho said "The best compliment we could give to Karim Benzema is to say that he was Cristiano's favourite partner at Real Madrid." And for Cristiano to fall in love with another striker, it means that this one does a lot for him and all the players around him. Probably the only #9 I know who isn't selfish in his game. He is a great collective player.

He further stated" the way Karim interacts with other players is fantastic. he is getting old but his body seems to be getting younger. He really takes care of himself. His life has changed a lot in his younger years. He is a fantastic professional. Karim is absolutely incredible."

This indeed is a magnificent tribute from the Special One, to Karim Benzema.

Benzema has scored 24 goals in La Liga and 11 in the Champions League this season