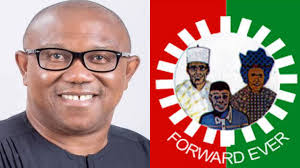 Erudite Professor of Economics, Pat Utomi has said that a new Nigeria was possible under the Labour Party presidency.
Professor Utomi stated this Saturday in his address to the meeting of the 19 Northern youth support group for Peter Obi, the Labour Party Presidential Candidate for the 2023 Presidential Elections.
He said he was encouraged by the activities of the members of the group which goes by the name Obidient Northern Youth Vanguard urging them to remain focused and determined.
Professor Utomi further admonished members of the group not to allow religion, ethnicity and tribe to divide the country anymore adding that such were the weapons the later day leaders were using for their selfish political interests.
He regretted that despite the abundant human and material resources God has blessed Nigeria with, " we have remained where we are because of bad leadership".
The spokesman for the Thirdfirce, Dr Yunusa Tanko who also addressed the meeting which was conducted virtually urged the group to continue to work hard to ensure victory for Peter Obi and all other candidates of the party in the forthcoming 2023 elections.
He told them to go beyond just mobilising for votes for the Labour Party candidates by equally canvassing for memberships for the party.
"You must deploy your energy in galvanising the youths from all the nineteen Northern States and ensure that they do not only become members of the Obidient Movement but card carrying Labour Party members ". Dr Tanko stressed.
Earlier in his opening remarks, the President of the Vanguard, Ibrahim Umar had outlined the various strategies being put in place by group to achieve total victory for Peter Obi in 2023 Presidential Elections.
He said members would be dispatched to worship places, motor parks, schools and market places to counter whatever weapons of divisions the oppositions would deploy to frustrate Labour Party in the coming elections.