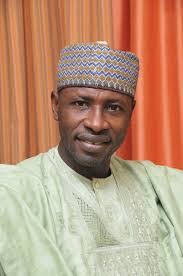 The Labour Party, (LP) presidential candidate, His Excellency, Governor Peter Obi did not travel out of the country to solicit for campaign funds as being alleged by the opposition candidate's supporters.
Giving the clarification on Arise Television life interview on Monday evening, the spokesman for the Thirdforce, Dr Yunusa Tanko disclosed that Mr Peter Obi went to galvanise Nigerians in diaspora for the rebuilding of a country that has been battered by series of bad leaderships.
Dr Yunusa Tanko stressed that the presidential candidate took to the diaspora Nigerians messages of hope and faith in Nigeria assuring them that the situation of Nigeria was not hopeless.
He noted that rather than castigate Peter Obi, he should be praised for rekindling the hope of those millions of Nigerians who left the shores of the country with despair.
"These are skilled Nigerians, doctors, teachers, businessmen and women who left this country not because they wanted to leave but circumstances occasioned by bad leaderships in Nigeria forced them to relocate to other countries and Mr Obi has been able to change their psyche by merely telling them the plans he has to rebuild Nigeria.
"Doesn't Mr Peter Obi deserve praises for being able to convince these our diaspora brothers and sisters to begin to believe that all hope is not yet lost in their country.
On the issue of the proposed crowdfunding of Obi/Datti campaign by the diaspora Nigerians, Dr Tanko assured that, "as Obidients we will not go against the law. We are determined to strengthen our laws so that they can work for the good of Nigerians when we take over the mantle of leadership come 2023".
The Thirdforce image maker further emphasised that it was wrong to assume that diaspora funding of the campaign would amount to money laundering stressing that, " if they, (diaspora Nigerians ) had been remitting funds to their loved ones at home which were not classified as laundered money, l wonder why the campaign fund will be labelled differently".