….As Group vows to mobilise four million votes for Atiku in 2023 presidential election
The National President of Aticulated Visions of Nigeria (AVON), Comr. Joshua Ebenyi has urged the Nigeria's electoral umpire – the Independent National Electoral Commission (INEC) to deploy neutral persons and non-card carrying members of political parties to man its ICT department to avoid manipulation of 2023 election results.
This is coming as the group has endorsed the presidential candidate of the Peoples Democratic Party (PDP), Atiku Abubakar and have vowed to mobilise four million and above votes for the Peoples Democratic Party (PDP)'s candidate, Alhaji Atiku Abubakar in the 2023 presidential election.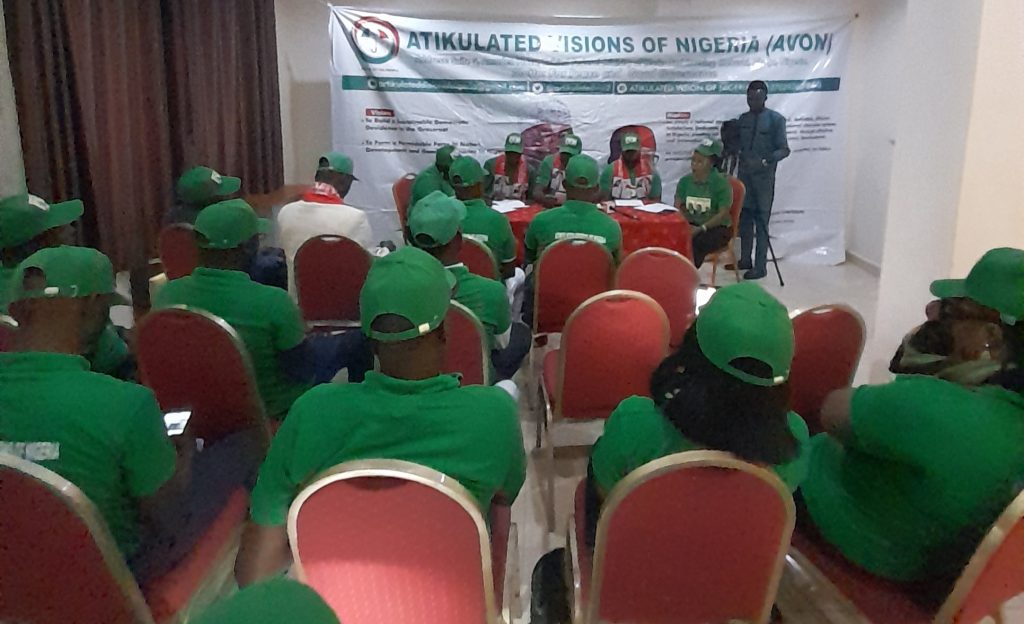 AVON National President, Comr. Joshua Ebenyi disclosed this in a press conference held at Ibro Hotel, Wuse Zone 5, Abuja on Tuesday.
Ebonyi while fielding questions from newsmen on the sideline stressed that the PDP is not afraid of the Peter Obi movement as movement is different from possessing Voters card. Adding that PDP has done it before and will do it again.
Comrade Ebenyi said, the Atikulated Visions of Nigeria is a specialized Campaign Organization which was established to contact and mobilize electorates with Personal Voter's Cards (PVCs) across the length and breadth of Nigeria to ensure the victory of Alhaji Atiku Abubakar during presidential election, as well as other PDP candidates in the 2023 general elections.
"We are a truly detribalized organization with national spread, we are a collaboration of groups which emanated from Law Students Association of Nigerian (LAWSAN), National Open University of Nigeria Students (NOUN), the truly Nigerian academic citadel with national spread, the National Association of Nigerian Students (NANS), National Women Wing (Market Women), National Youths Council of Nigerian (NYCN), Peace Corps of Nigeria, as well as individuals mobilized from the 36 states of the federation and the FCT.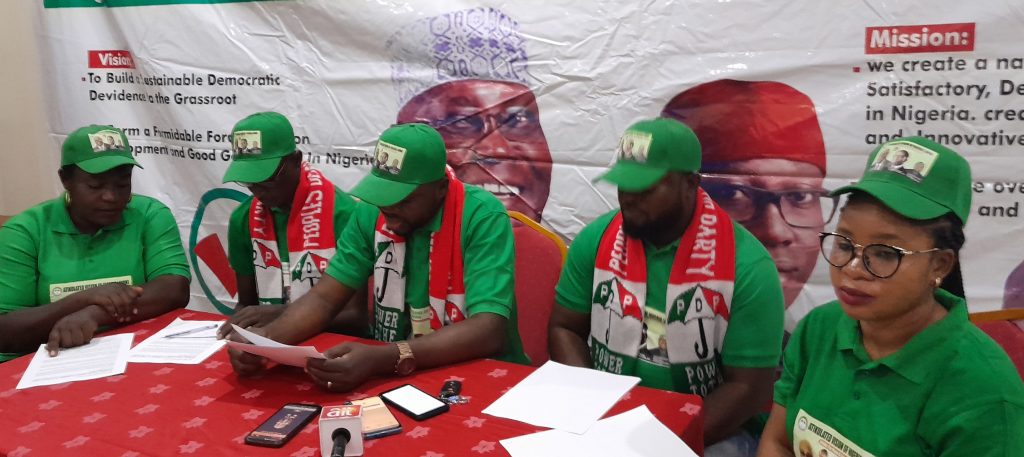 "We are all united in the vision and mission of campaigning for Alhaji Atiku Abubakar and other candidates aspiring for various positions under the Peoples Democratic Party (PDP) nationwide, for the forth coming General election come 2023.
"Our National Executive Committee consists of 50 members mobilized from the various states while we a 25-man EXCO at state level and another 25-man EXCO at each of the 774 Local Government Areas.
As a true and focused campaign organization we have 15-member Ward EXCO at each of the 313,575 Wards nationwide. In addition, we have a structure that boasts of two Agents per polling unit to monitor, guide and protect votes cast in each polling unit.
"We are going to mobilise 50 National Executives  with 50 votes; 25 Executives per State  and FCT with 925 votes; 25 Executives per LG in all the  774 LGAs with 19,350 votes;  then 15 Executives per Ward in all the 313, 575  wards to bring the total of 4,703,625 votes.