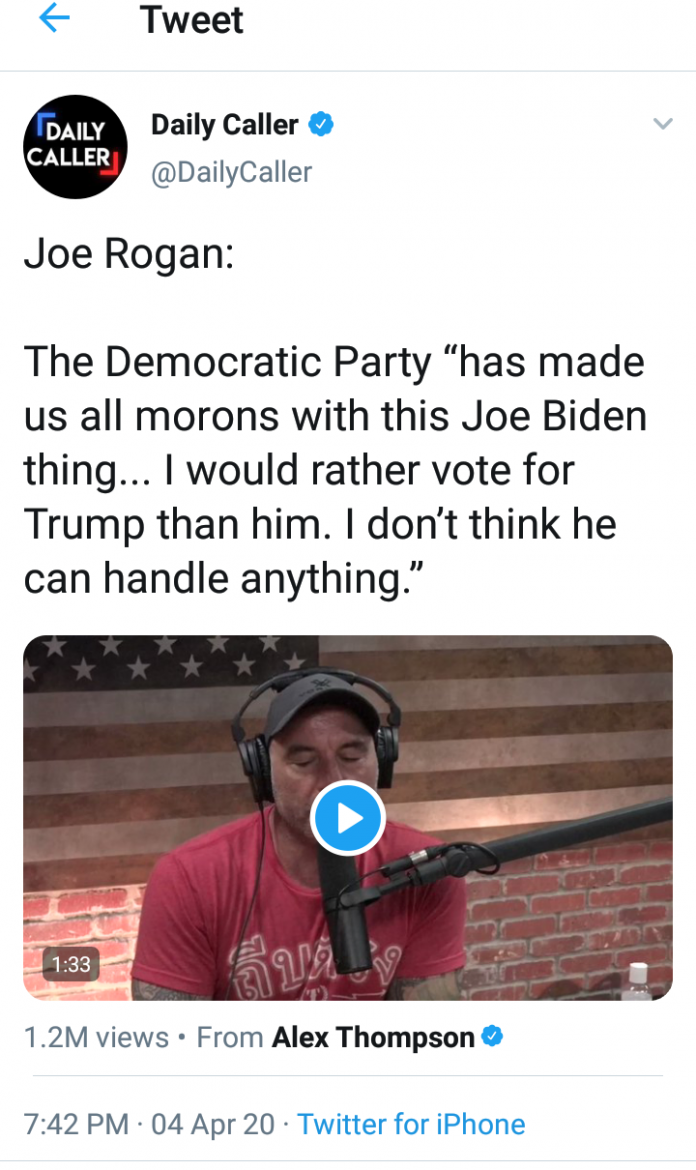 Comedian and podcast host Joe Rogan said he would prefer to vote for President Donald Trump in November rather than Joe Biden.
Speaking with Thiel Capital managing director Eric Weinstein on Friday's edition of "The Joe Rogan Experience" podcast, Rogan didn't mince words when the topic turned to politics. After Weinstein said that Americans have "no choice at all" of a "viable" presidential candidate, Rogan went off on Biden:
This is the real issue with the Democratic Party," Rogan said. "They've essentially made us all morons with this Joe Biden thing."
"Can you imagine?" asked Weinstein.
"I can't vote for that guy," said Rogan.
Source: Daily Caller