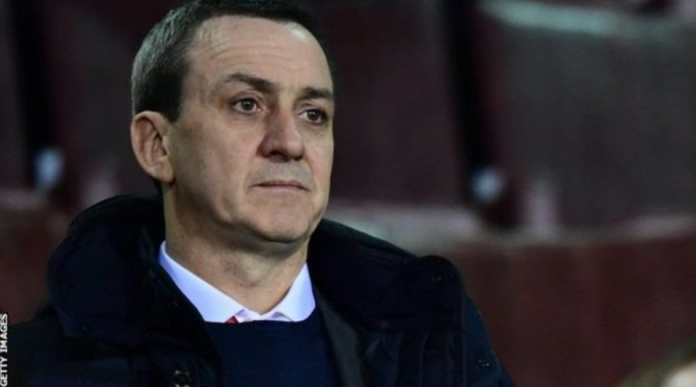 Football in England must think creatively or risk dire consequences, including civil war within clubs, says Fleetwood chairman Andy Pilley.
With football suspended as a result of the coronavirus pandemic, there is concern about the ability of clubs, especially in the lower leagues, to survive financially.
"I don't think anything is off the table. We have to evolve," Pilley told BBC Radio 5 Live . "Football has to think creatively and be inventive here, otherwise we run a real risk."
He added: "We are stuck in our ways and have become very traditional, be it with dates or certain rules continuing because they always have done.
"But what is important here? It is not who achieves sporting success this year but having a healthy, long-term sustainable football pyramid.
"Our game is admired across the world and it is in a critical situation. We must find a way to save it.
"If it means pressing the reset button then that is what we must do because we don't want to end up with another Bury or Macclesfield or Bolton situation."
Pilley's short-term hope is for a financial rescue package from either the Premier League, Professional Footballers' Association or borrowed against future income.
his longer-term suggestions would prompt greater change to the structure of the English game.
Source: BBC