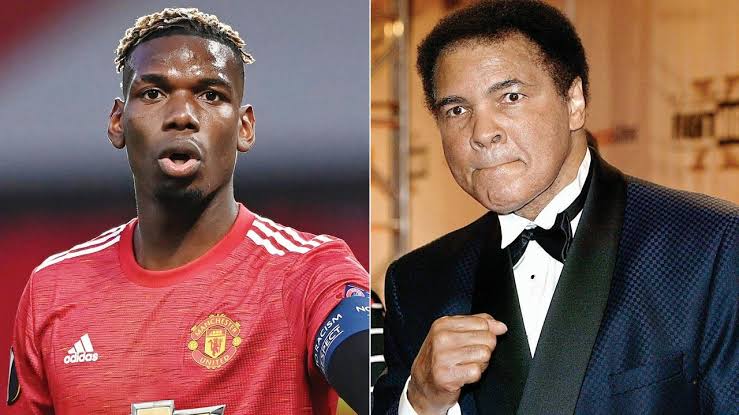 Manchester United midfielder, Paul Pogba has explained the difficulties of being a Muslim at 18-years-old, as well as the influence Muhammad Ali has had on his life.
For the second time,the 29-year-old will leave   Old Trafford on a free transfer when his contract expires this summer, following six unsuccessful seasons in English football.
"I have Muhammad Ali for me as an inspiration and example. He converted to Islam. I converted to Islam also. I was 18 and sometimes to be a Muslim is not easy." Pogba said during an interview with UNINTERRUPTED.
"But you just try to show the example of Muslim people in sport and just in real life that it's not what we can see. Sometimes in the media, we're just normal people also and we try to follow our religion the best way we can and give just a smile, give like good deeds to people, do well, do nice things and try to help the world the way that the previous people that they used to do they just try to follow that."
Ali was a three-time heavyweight boxing champion and his outspoken views on religion and the Vietnam war made him a hero and inspiration to millions around the world.