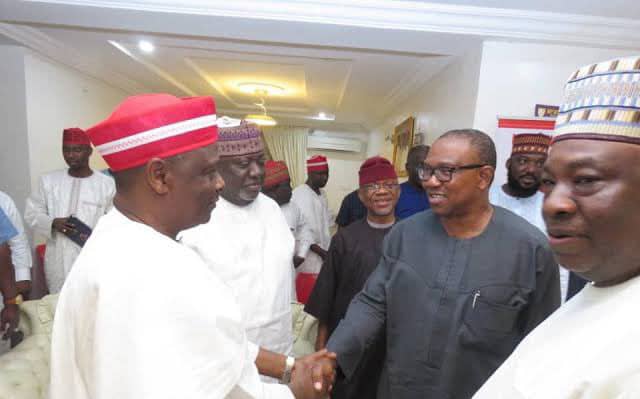 …as talks between Kwankwaso and Obi mount centre stage
——40 bodies begin mass mobilisation of Nigerians
Abuja – Ten political parties are set to align with the Third Force Movement to forge a common front as 40 bodies begin mass mobilisation of Nigerians to unseat the ruling All Progressives Congress (APC) government in 2023 general elections.
Sources close to the Third Force Movement revealed at the weekend that the ten political parties scheduled to start consultation alongside 40 bodies consisting of trade unions, religious bodies and students have concluded to bring the presidential candidates of Labour Party and NNPP as their arrowheads.
One of the sources privy to this development said, "Nigerians are tired of recycled politicians without any confirmed destination except inflicting hunger and frustration on Nigerians.
He explained that, "it's a mass mobilisation of all Nigerians who crave for a positive change for Nigeria as an entity and our desire is to bring Obi and Kwankwaso under same platform for formidable marriage to wrestle Nigeria from those that have milked the country dry.
"The ten political parties and 40 bodies are ready to ensure both men accept to run a joint ticket to fulfill the wishes of many Nigerians presently clamouring for a positive development that will see a united Nigeria devoid of insecurity, hunger and frustration.
A top member of the Third Force Movement spoke in a similar vein saying: "Not long from now our signatures will be seen across Nigeria as we put Obi and Kwankwaso under same platform to galvanise Nigerians across board.
"Students, workers, lecturers, middle class Nigerians who constitute the majority of Nigerians are yearning for a Peter Obi and Kwankwaso ticket and this we shall consumate very soon.
"We are begging Nigerians to be patient with us as we finalize matters with Obi and Kwankwaso for a better Nigeria."
Recall that the NNPP presidential candidate had granted the BBC Hausa service interview where he revealed that the move is on for an alignment between his party and Peter Obi's Labour Party.
When contacted to comment on this development, the spokesman and a top membership of the Third Force Movement, Dr Yinusa Tanko said: "We have been on it for sometime but everything will soon be crystal clear as Nigerians have inundated us on the next move.
"All I can say for now is that talks are ongoing in all quarters, destination is Aso Rock."