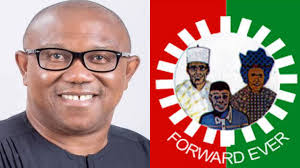 There appears to be a mixed up in the earlier announcement of Professor Charles Odibo as the spokesman of the Presidential Campaign Organisation of the Labour Pary.
Findings from the party indicate that Professor Odibo was actually engaged to head communications team of the Big Tent, one of the support groups of Peter Obi candidacy purely for the development of Publicity strategy for the Labour Party's Presidential Campaign.
Big Tent is just one of the numerous support groups working in collaboration with the National Consultative Forum, (NCF) for the actualisation of Obi/Datti presidency, the source noted.
Our source further disclosed that the team made up of an assemblage of seasoned media experts with wide range of experiences will purely restrict itself to research and planning of communication methodologies for the campaign.
The source who also stated that the position of the central campaign spokesperson had been zoned to the north further added that the communication structure was desiged in such a way that each state and Abuja will have a spokesperson and down to the local governments.
The idea was to ensure a seamless dissemination of effective communication down the various strata of the Nigerian population when the campaign starts.
The media reports ascribing Professor Odibo as the spokesman for the Presidential Campaign according to our source was a misrepresentation of the announcement made by Professor Pat Utomi, the Leader of the National Consultative Forum, (NCF).
He assured that the appointment of the Presidential campaign spokesperson would be made along with the various states' and local governments' media officers by the campaign organisation before the end if the week.
The source declined to be dragged into mentioning any name but he was optimistic that the Campaign Director of Media and Publicity for the Peter Obi Presidential Campaign Organisation would be a northerner.