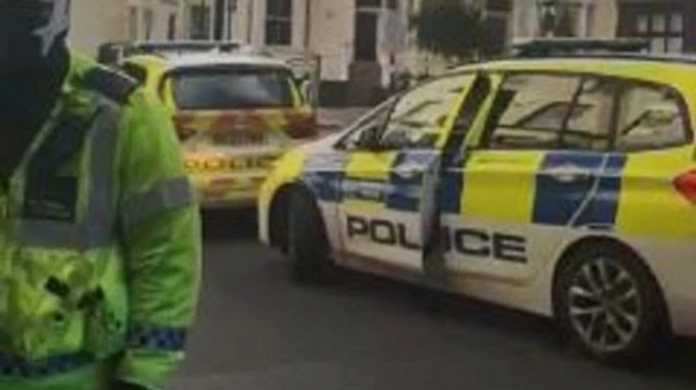 An officer has been suspended after footage emerged that appears to show police kneeling on a man's neck.
Video recorded in Islington, London, shows two officers holding a handcuffed suspect, who is black, on the pavement.
A second officer has been removed from operational duty following the arrest on Thursday evening.
Deputy Met Police commissioner Sir Steve House said the footage was "extremely disturbing" and had been referred to the police watchdog.
The force confirmed it had charged a 45-year-old man with possession of a knife in a public place.
Marcus Coutain, of Islington, is due to appear in custody at Highbury Corner Magistrates' Court on Saturday.
'Get off my neck'
In the footage, shared with the BBC, one of the officers appears to be using his knee to control the suspect and has his hand on the man's head.
The man on the ground, who is in handcuffs, repeatedly shouts: "Get off my neck."
He is eventually released from the ground and continues to talk to officers after they sit him up
Source: BBC