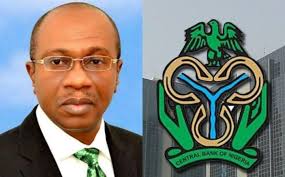 By Clement Nwabuko
Abuja (POINEWS) – The National Chairman of the Nigerian Conscience Party, (NCP) Dr Yunusa Tanko has called on the President, General Mohammadu Buhari to immediately sack the Central Bank, (CBN) Governor, Godwin Emefiele for delving into politics.
He noted that with Mr Emefiele's failure to disown the viral video of the launch of his support group, he had lost the moral grounds to continue to remain in office as the head of the nation's apex bank and chief monetary policy adviser.
Dr. Yunusa Tanko in a statement he personally signed said, "Emefiele's refusal to address the viral video circulating round on the Social media shows Emefiele's plan to succeed President Buhari in 2023."
The NCP Chairman further advised the CBN Chief to equally tow the part of honour by resigning his appointment failure which he should be booted out without delay.
The activist turned politician noted that Emefiele could not deny his sponsorship of the group, "because he is fully behind its emergence.
Just last Thursday, the Lagos State Governor, Babajide Sanwo-Olu apparently due to conflict of certain interest backed out of Emefiele Project 2023."
Dr Tanko who was the presidential candidate of his party in 2019 reiterated his position that a southern president should succeed President Buhari and enjoined well-meaning Nigerians to support the emergence of a southern president for the unity and future of the country.
"This is the position of our party and we also call on well-meaning Nigerians to vote competency, a stabilizer, a man of empathy and do away with ethical and religious sentiments.
"It is important to note that we stand on the part of equity, fairness and justice . We urge Nigerians to keep hope alive by uniting to speak for justice through ballot box in 2023".